New substation for Ondo State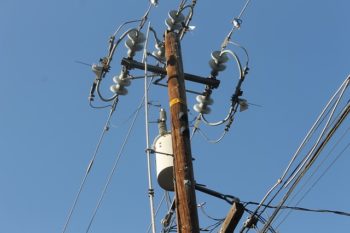 Substations
Posted by Patrick Haddad
The Transmission Company of Nigeria (TCN) has nearly completed work on the 330 kV Akure Transmission Substation in Ondo State.
TCN said that it was also accelerating efforts to complete the 330 KV transmission line that would supply power to the substation and deliver up to 96mw of electricity to the people of Ondo and Ekiti states from the two 60 MVA, 132/33KV transformers.
Victor Adewumi, the Executive Director, Transmission Service Provider at TCN, has said the substation is at 98 per cent completion level and is expected to be fully completed in five months. Adewumi went on to say that there are two 150MVA transformers installed at the Akure 330/132/33kV substation.
"Four outgoing 132kV line bays, and two units of 60MVA on the 132kV side with four outgoing feeder bays as well as six outgoing feeder bays on the 33kV side, to enable Benin DisCo offtake electricity for its consumers, " he said.
"The substation would receive supply from two 330kV lines, the Osogbo – Akure line and the Akure- Ihovbor line.
"This will ensure the power source meets the N-1 criteria, such that if there is a problem on one line the station will still receive bulk power supply from the other alternative healthy line.
According to Adewumi, the line that was originally designed for the substation, which is the 330kV Double Circuit from Osogbo to Ihovbor with a turn in and out at Akure, might not be completed in five months.
This is because of the distance of the line and the number of outstanding works.
He, however, assured that TCN will connect the substation to the existing Single Circuit 330kV line from Benin to Osogbo which is not too far from the new Akure Substation
Source: The Guardian Nigeria
Photo (for illustrative purposes): Transformator power line / Nature Blossom / Pixabay / Free for commercial use
Comments