Doble releases new digital substation solution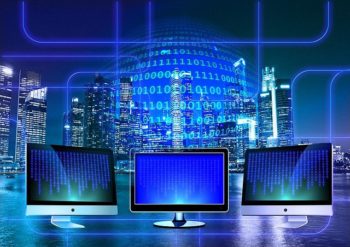 Tech
Posted by Patrick Haddad
Doble Engineering Company, a leader in power grid diagnostic solutions, has announced the release of the Doble F6880 Digital Network Analyzer, a new digital substation solution.
This new solution enables power and utility teams to efficiently troubleshoot Intelligent Electronic Device (IED) communications and network performance issues in IEC 61850 digital substation architectures.
With the F6880, users can quickly discern whether abnormal signal qualities in substation networks are caused by conditions in the power system or anomalies in digital traffic. The F6880 connects via optical fiber or copper Ethernet to station networks and monitors IEC 61850 sampled values and Generic Object Oriented Substation Events (GOOSE) for digital signals that deviate from baseline engineering designs. Events are shown in real-time visualizations and are logged in memory for playback later during network analyses of issues like packet loss, improper IED mapping, signal delays and more.
"The skills required of today's protection and control workforce are quickly expanding. Beyond power system expertise, a working knowledge of networking is now mission critical," said Scott Short, director of protection and automation technology at Doble Engineering Company. "We've designed the F6880 to be an extremely intuitive, yet sophisticated tool for analyzing digital substation networks. By surfacing vital information and anomalies in real time, the digital network analyzer gives engineers and technicians the confidence to troubleshoot and respond quickly."
"We're committed to helping power and utility companies move forward in implementations of IEC 61850. The F6880 not only complements substation automation investments, but better positions the industry to upskill the workforce for the new era," added Short. "
Source: Doble
Photo (for illustrative purposes): Monitor / Gerd Altmann / Pixabay / Free for commercial use
Comments