DNV and partners launch JIP for floating offshore wind substations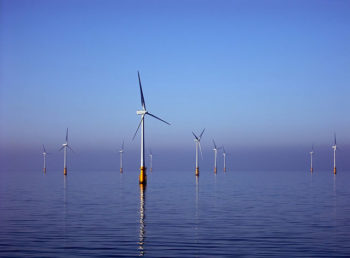 Tech
Posted by Patrick Haddad
International accreditation firm DNV has joined forces with members of the energy industry to promote the development of floating substation technology.
Together with 30 industry partners, DNV starts its latest Joint Industry Project (JIP) to enhance technology development for floating offshore wind substations, with particular attention to how export cables and topside equipment tolerate movements of a floating substructure.
The objective is to align industry best-practice allowing for accelerated technology development as well as to close gaps in available substation standards enabling scaling of floating offshore wind with an acceptable level of commercial, technical, health, safety and environmental risks.
One of the most widely used documents is the DNV-ST-0145 standard which provides the technical requirements for the certification of electrical offshore substations. For its latest update, more than 500 industry comments were reflected in this standard which is of increased importance as a growing number of projects pursue new concepts. The results of this JIP will be used to update the standard making it applicable for floating offshore substations.
Source: DNV
Photo (for illustrative purposes): Barrow offshore wind turbines / Andy Dingley / Wikimedia / CC BY-SA 3.0
Comments