Valenciaport to build two new substations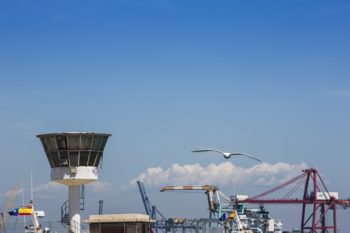 Substations
Posted by Patrick Haddad
The Port Authority of Valencia (PAV) has announced the constriction of two new substations as part of their goal to produce zero emissions by 2030.
The head of Ecological Transition of the PAV, Federico Torres, explained that Valenciaport is working on various projects to be more efficient and to meet the objective of being an emission neutral port by 2030.
During his speech at the inauguration of this conference, Torres emphasised that "the PAV is going to allocate 130 million euros, to which the effect of private investment should be added, in projects such as the creation of two electrical substations so that ships docking at the Port of Valencia can connect to the electricity grid and stop their engines, or the installation of a hydrogen plant within the framework of the H2Ports project to supply hydrogen to port machinery".
During his speech, the head of Valenciaport's Ecological Transition also referred to other initiatives such as the use of alternative fuels like LNG in a joint project with Baleària, the installation of photovoltaic plants in Valencia and Gandia, the commitment to the railway and the electrification of Valenciaport's internal network, the actions in mobility and circular economy.
Federico Torres made these statements at the opening of the conference in which he was accompanied by the regional secretary of Sustainable Economy of the Generalitat Valenciana, Empar Martínez. "For the Generalitat Valenciana is a priority to deploy the development plan for renewables and accelerate all these initiatives, for them we have the Declaration of energy and climate priority," said Empar Martinez. The Regional Secretary also highlighted the public-private collaboration in matters of sustainability, such as what the Port of Valencia is developing with its port community.
Source: Valenciaport
Photo: Valenciaport
Comments