New substation for approved for Lochay Power Station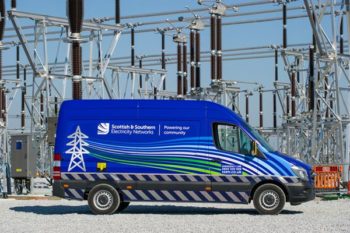 Substations
Posted by Patrick Haddad
Plans to build a new substation adjacent to the existing Lochay Power Station in Killin have been given the green light to progress forward following approval from Stirling Council.
The project will allow for the replacement of crucial electrical components as well as install new electrical infrastructure to ensure the security of the energy supply for years to come.
The substation works will involve constructing and installing a new substation compound and building, replacing and relocating the two existing transformers, installation of new 132kV switchgear to facilitate the connection to the overhead line, and associated electrical infrastructure.
The existing transformers were installed in 1958 and are approaching the end of their scheduled operational capabilities, and the team is now planning to replace the transformers, build a new substation to include the new plant and equipment, as well as associated protection and control equipment and infrastructure to support them.
It is expected that work will start on site in early 2023, with the project programmed to be completed in late 2024. The project team have been working closely with the public and key stakeholders to take on board their views during the consultation process ahead of submitting the planning application to Stirling Council.
SSEN Transmission Project Manager Stuart Gray said: "We're pleased we've been given the green light with our planning application from Stirling Council meaning we can progress with our plans to replace the existing transformers and build a new substation to house them.
"The current electrical assets at Lochay are in need of replacement, and our project will mean that the infrastructure will be future-proofed and ensure security of electricity supply for years to come.
Source and image: SSEN
Comments