GE Grid Solutions to provide transformers for Louisiana LNG facility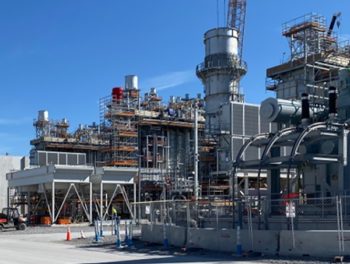 Misc
Posted by Patrick Haddad
GE Grid Solutions has been selected to supply transformers and gas-insulated substations to the Calcasieu Pass liquefied natural gas (LNG) facility in Cameron Parish, Louisiana, US.
The facility will be operated by Venture Global LNG, Inc., through its partner Baker Hughes.
In addition to the 36 point-on-wave controllers, Grid Solutions is also providing the major high voltage (HV) equipment to power the LNG plant. This HV equipment includes 38 bays of 140 kV F35 gas-insulated substation (GIS), protection and control systems, and 25 step-up and step-down power transformers.
The project marks two important firsts. This is Venture Global's first LNG project to move into production. It is the first project that features GE's Grid Solutions' CSD100 point-on-wave controller, designed to operate HV circuit breakers to reduce switching transients.
Point-on-wave switching is a technique for operating AC system switchgear/circuit breakers at optimum times to reduce switching transients. CSD100 is GE's latest point-on-wave controller generation providing a cost-effective, streamlined solution to protect utility assets and improve system reliability by mitigating instability risk.
Controlling the closing of the circuit breakers with CSD100 helps reduce transformer inrush currents and consequent voltage dips that can compromise the system stability and lead to power outages. This mitigation of possible power outages is improving plant efficiency and availability while lowering operating and maintenance costs.
Upon completion, Calcasieu Pass LNG is expected to have an export capacity of up to 10 million metric tons of LNG per year.
Source and image: GE Grid Solutions
Comments