New substation for Klagenfurt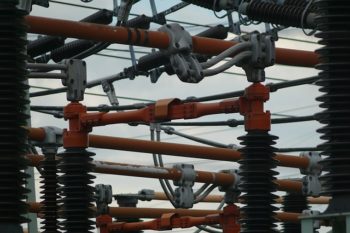 Substations
Posted by Patrick Haddad
A new substation has been put into operation at Klagenfurt, Austria.
The substation comes with three large main transformers and connects the 110 kV power grid with its own 20 kV power grid.
The three new 110/20 kV converters (transformers) each have an output of 40 MVA and weigh 70 tons each. Rather than using traditional mineral oil, they instead utilise natural ester oil, which is more environmentally friendly.
Energie Klagenfurt GmbH invested €15 million into the new substation, which will serve around 40,000 homes.
"We are in the middle of the energy transition, which poses major challenges, especially for power grid operators. In order to be able to meet the increasing demands on e-mobility, photovoltaics, energy communities, etc., the power grid must be massively renewed and expanded. That is why the public utility company is continuously investing in sustainable and future-proof infrastructure in Klagenfurt. Because the energy transition is only possible with a secure power grid." said Stadtwerke board member Ing. Mag. Harald Tschurnig.
Source: Klagenfurt.at
Photo (for illustrative purposes): umspannwerk / karban / Pixabay / free for commercial use
Comments