New transformer for Zwickau substation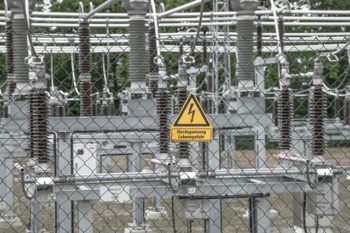 Substations
Posted by Patrick Haddad
A new transformer has been installed at the Zwickau substation, operated by Mitnetz.
"The new transformer is significantly quieter than the old transformers and has a higher output of 40 or 52 megawatts," explained Karsten Schley, project manager at network operator Mitnetz.
The devices on the neighboring site date from the 1970s. According to Karsten Schley, they were worn out and, due to their compressed air drive, were susceptible to moisture and above all frost during compression, but this is no longer the case with the new transformer thanks to the electric drives.
The substation on Reuterweg is the largest in Zwickau. The current is transformed from 110,000 volts to 10,000 volts. The Zwickau substation will supply around 8,000 private households and industrial customers with the electricity.
The €4 million project is aiming for a November completion date.
Source: Radiozwickau
Photo (for illustrative purposes): Umspannwerk / Blickpixel / Pixabay / Free for commercial use
Comments