Hitachi Energy to invest $37M in Boston transformer factory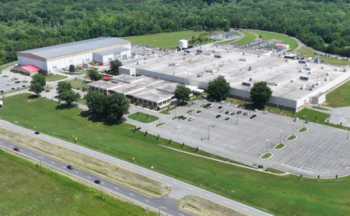 Companies
Posted by Staff
Hitachi Energy has announced plans to invest more than US$37 million in the expansion and modernization of its power transformer manufacturing facility in South Boston, Virginia.
In addition to its own investments, Hitachi Energy is leveraging financial support from the Commonwealth of Virginia and Halifax County where the facility is located. The decision is driven by "fast-growing demand from utility customers and for applications such as renewable energy generation and data centers".
Transformers adjust and stabilize the voltage of electricity to ensure an efficient, reliable power supply across the region. This location produces both distribution and power transformers for the nation's power grid, commercial buildings, and industrial facilities, as well as traction transformers for use in railway applications.
The South Boston factory currently covers an area of approximately 607,000 square feet, and hosts about 450 employees.
These latest investments in the facility are for an additional 26,000 sq. ft. of production space in its power transformer building, which will support the manufacturing of larger transformers specifically designed for utility and renewable energy markets. The project also includes investments in automated equipment and changes in factory processes to reduce factory cycle times and improve operational performance.
This is particularly critical in the face of current supply chain challenges brought on by the pandemic and other factors, according to the company statement.
The South Boston manufacturing facility has been in operation since 1968 and is one of the premier manufacturing locations in Halifax County and Southern Virginia.
Photo: Hitachi
Comments