Russian missile attack on DTEK energy facilities kills employee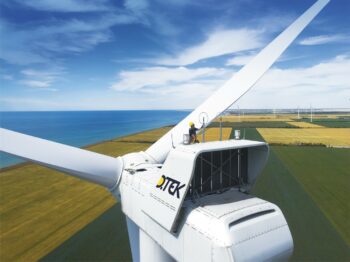 Companies
Posted by Staff
Ukrainian utility company DTEK calls on Western partners: "Immediate need for various electrical equipment to restore power supply"
On October 18, russian troops launched yet another series of terrorist attacks on the civil and energy infrastructure of Ukraine. DTEK's facilities have been damaged. As a result of several air strikes, seven employees got injured and one killed, according to a DETEK press statement.
This is not the first energy facility of DTEK Energy to be attacked by russian forces over the last week. On October 10-11, three of DTEK's TPP came under attack. Another TPP got attacked on October 17 and two more attacks on DTEK Energy enterprises occurred on October 18.
As of now, over 30 per cent of Ukraine's energy system has been damaged as a result of shelling by the russian army.
"Russia is destroying Ukraine's energy infrastructure in order to leave Europe dependent on russian energy sources. This is energy terrorism. It may result in a total destruction of the energy sector, leaving millions of people without heat and energy supply before and through the winter," as DTEK-spokesperson said.
DTEK makes an all-out effort to restore electricity supply. However, taking the scale of destruction into account, we feel the urgent need for equipment.
DTEK calls on Western partners to prevent a humanitarian catastrophe in the center of Europe. Due the shelling of critical infrastructure facilities, DTEK is currently in immediate need of various electrical equipment to restore power supply, including:
Mobile substation and complete transformer substations.
Circuit breakers, different voltage classes
Power transformers and current transformers
Cable products, insulators, coupling capacitors
For more details on the supplies that are vitally and urgently needed please see the link or contact MozharovskyiMY@dtek.com
Photo: DETEK
Comments