Siemens Energy receives 2-gigawatts transmission order from Amprion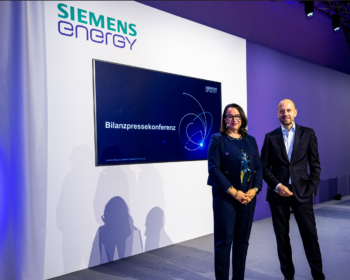 Companies
Posted by Staff
Siemens Energy has announced it has received an order to build converter systems for two offshore grid connections in a consortium with Dragados Offshore.
The order is awarded by German transmission system operator Amprion and represents world's first order for a 2-gigawatts grid connection at sea.
A single grid connection will transport up to two gigawatts (GW) of offshore wind power to the onshore power grid. This is made possible by converter systems provided by Siemens Energy and Spanish company Dragados Offshore.
In total, up to four gigawatts of green electricity from several offshore wind farms in the German North Sea can be transported to shore – enough electricity to meet the needs of about four million people. The contract for the consortium is worth a total of more than €4 billion including maintenance for ten years. For Siemens Energy it is the largest offshore grid connection order the company has received to date.

Source: Siemens Energy
Photo: Siemens / Bilanzpressekonferenz
Comments