Hyosung to deliver phase shifting transformer to Australia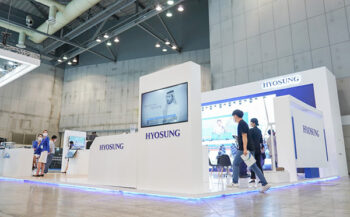 Companies
Posted by Staff
Performance testing of the transformers for the $1.8 billion EnergyConnect is now taking place in South Korea.
This significant project will enable energy to be shared between New South Wales, South Australia and Victoria, allowing for the connection of new renewable generation sources to support the transition towards a cleaner energy future, EnergyConnect reports.
Transgrid and its building partner SecureEnergy are constructing the 700km New South Wales section of the project from Wagga Wagga to the South Australian border and a connection to Red Cliffs in Victoria.
Recently, a crew from Transgrid and SecureEnergy returned from an expedition to South Korea. There, subcontractor Hyosung conducted tests on the first of five Phase Shifting Transformers (PSTs) for Energy.
Photo: Hyosung
Comments