UK Power Networks announces test of smart transformers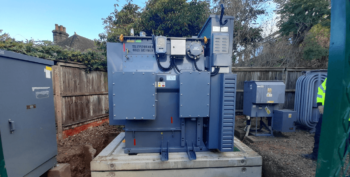 Companies
Posted by Staff
UK Power Networks has announced an innovative trial, dubbed Project Stratus, which will introduce "world-first" technology from Amp X in the form of smart transformers to two existing substations in East Sussex.
This endeavor will offer unprecedented live data regarding electrical usage and demand, allowing the organization to develop greater network resilience and support their goal of achieving a low-carbon future.
With this information, UK Power Networks can better manage peak electricity demand periods and use the smart transformer system to balance loads and protect against potential faults.
Image: UK Power Networks
Comments