Siemens Energy unites Italy's largest Islands with mainland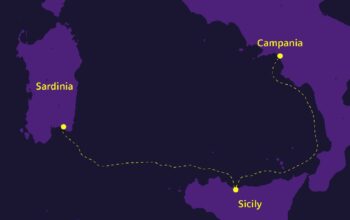 Companies
Posted by Staff
Italian transmission system operator Terna has awarded the consortium of Siemens Energy and Italy's FATA (part of Danieli group) a contract to supply four converter stations for the "Tyrrhenian Link" project.
The HVDC link between mainland Italy, Sicily and Sardinia enables exchange of up to one gigawatt for each interconnection, according to a Siemens news statement.
Siemens Energy will manufacture the main components of the four stations, such as the converter technology, transformers, and switchgear, in Europe.
Consortium partner FATA, in sub-consortium with Italian construction companies Impresa Manca Costruzioni Generali S.p.A. and Pizzulo Costruzioni s.r.l., will be responsible for the civil works, electromechanical installation, construction of ancillary facilities and pre-commissioning support. The completion of construction of the converter stations is scheduled for the end of 2028.


Comments