Asian Development Bank pledges US$35m to energy projects in Asia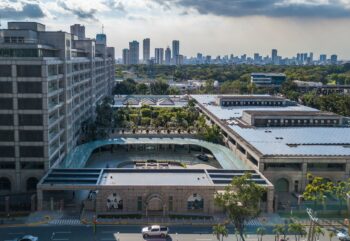 Companies
Posted by Staff
Asian Development Bank (ADB) and the Global Energy Alliance for People and Planet (GEAPP) have announced a new capital fund to accelerate clean energy access and transitions in countries across South and Southeast Asia including India, Indonesia, Vietnam, Pakistan, and Bangladesh.
GEAPP will provide an initial $35 million of catalytic capital towards the fund, which will be established and administered by ADB. 
With this partnership ADB and GEAPP aim to address the challenges of climate change and energy access and transition in Asia and beyond. Priority programs will include supporting Battery Energy Storage System (BESS) in Vietnam, and the early retirement of coal-fired power plant initiatives in Indonesia. Opportunities will be supported through technical assistance, grant components for investment projects, and blended concessional instruments to crowd-in additional capital.
"We welcome this support from GEAPP which will help ADB in two of our most important priorities as Asia and the Pacific's climate bank," said Mr. Um. "First, expanding clean energy for the 350 million people in our region who have either limited or no access to electricity. And second, catalyzing the transition from coal and other fossil fuels toward clean, affordable, and reliable energy sources."
Robust economic growth, demographic expansion, and increased urbanization have accelerated energy demand growth in Asia. Yet a lack of reliable and affordable energy access via traditional electricity distribution systems, paired with high upfront capital costs for advanced technologies and energy storage have hindered the region's progress to date.
Photo: ADB Headquarters / Flickr
Comments