U.S. Utility Implements Strategic Measures to Counter Transformer Shortages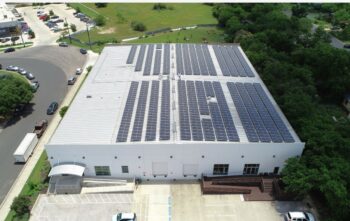 Companies
Posted by Staff
Texas-based public power utility, Austin Energy, revealed on May 17 its approach to managing supply chain disruptions, which prominently includes revising equipment specification standards and widening sourcing strategies.
Last year, the utility faced significant issues when the delivery of transformers plummeted by 90% in the third quarter compared to the first. To tackle such disruptions, Austin Energy has developed a focused approach involving four essential strategies:
Identifying Crucial Supplies: By developing a Material Resource Plan, the company aims to predict future demand, recognize incoming supplies, and discover alternative sources to cover potential shortages.
Modifying Equipment Specification Standards: The public utility is increasing the adaptability of material standards to enhance the probability of locating supplies and fulfilling customer demands.
Broadening Sourcing Methods: The strategy involves seeking equipment from beyond the US borders and adjusting supplier contracts to discover more avenues for supplies.
Streamlining Processes: Improving customer communication regarding lead times and permitting customers to procure their equipment, given it's compatible with Austin Energy's system, are part of this strategy.
Stuart Reilly, the interim general manager of Austin Energy, stated, "We foresee these global supply scarcities to persist for a while, and we're exhaustively exploring all options to meet our customers' requirements."
In Q1 2023, transformer deliveries reached the highest mark in a single quarter over the past five years. The schedules for the next two quarters indicate even larger figures, with more than 2,500 transformers ordered in Austin Energy's name.
The company is encouraging current suppliers to explore refurbished equipment and additional sources for new transformers. Furthermore, they're implementing more repair-in-place activities for pad-mounted equipment to prolong its service life.
However, Austin Energy warns that nationwide supply chain disruptions might endure due to labor shortages and soaring demand for electrical steel, sheet aluminum, magnet wire, switches, fuses, and other components. This, in turn, could significantly extend the lead times for transformers.
As per the American Public Power Association, distribution transformer procurement times for public power utilities like Austin Energy have escalated from 2-3 months to over a year.
Photo: Austin Energy
Comments