HD Hyundai Electric secures $223m transformer deals with U.S. and EU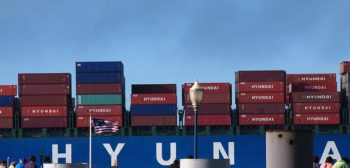 Companies
Posted by Staff
HD Hyundai Electric, a subsidiary of HD Hyundai, has secured contracts worth approximately $223 million to supply eco-friendly electric equipment in the United States and Europe.
The company has struck a deal worth $164 million with US energy firm Xcel Energy to provide electric power transformers, marking the largest contract for a single product since the company's spinoff from Hyundai Heavy Industries in 2017. These transformers will be delivered from 2025 to 2027 to power plants under construction in Colorado, Minnesota, and Texas.
Additionally, HD Hyundai Electric has secured a $61 million contract with Danish offshore wind power company Semco Maritime to supply transformers for offshore substations and relevant equipment. This marks the Korean firm's first deal in the European offshore wind power market.
Source: Korean Herold
Photo: Flickr
Comments