Siemens job cuts to hit Dresden transformer factory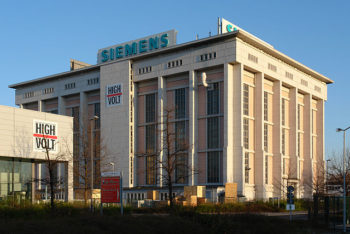 Companies
Posted by Patrick Haddad
Siemens has informed workers about coming job losses in it's Dresden transformer factory. It looks as up to 75 jobs could be cut from the Dresden site, out of a total of 260.

According to Sächsische SZ, Siemens is struggling with overcapacities and the cost and price pressures created by fierce competition in China. The Chinese are building mid-power transformers in almost the same quality at half price. The location in Dresden helps to manufacture special transformers for the industry there. The Dresden site has developed an environmentally friendly transformer for the shore connection of off-shore systems.
The job losses will come as part of a savings program for the power plant division, which is to be spun off and floated on the stock market by September 2020. This includes the transformer and switchgear business.
On Tuesday, Siemens informed workers' representatives about further planned measures to strengthen the competitiveness of the newly-founded "Operating Company Siemens Gas and Power" (GP). As reported by PTN earlier this week, 2,700 jobs are to be cut in the power station sector, including 1,400 in Germany. The locations Erlangen and Berlin look to be the hardest hit.
"The planned measures help us to create more growth opportunities. It will also enable us to increase our competitiveness in the energy market and better secure our business, "said Lisa Davis, Member of the Board of Siemens AG and responsible for the power plant division.
"The short-term reduction of employees in a long-term growth market with long cycles just in view of the increasing shortage of skilled workers is not effective", said the union IG Metall.
Source: Sächsische SZ
Photo (for illustrative purposes): Dresden, Siemens / Kolossos / Wikipedia / CC BY-SA 3.0
Comments